Welcome to EHS!
The Evergreen High School PTSA is a member organization, dedicated to building positive school culture and creating opportunities for students to build the skills they need to meet the social and academic challenges of high school.  We do this alongside teachers and with the support and input of parents.  However, you do not need to volunteer to be a member of PTSA.  All you need to do pay your annual membership dues of $25. These dues support all of the activities that we do throughout the year for our students, staff, and community.  And remember, students, and faculty can join for only $10!  It's a great addition to your student's college applications, and it is required for eligibility for our annual bootstraps scholarship.
EHS SPIRIT WEAR IS HERE!!!!!
We've noticed that its tough to get EHS Spirit Wear that isn't activity specific. So we decided to do something about it!  We now have general and grade specific EHS Spirit Wear on sale!  Get yours before the end of the year!  All proceeds go to funding the amazing work that our PTSA does for our school and community.  Check it out at our Spirit Wear Store!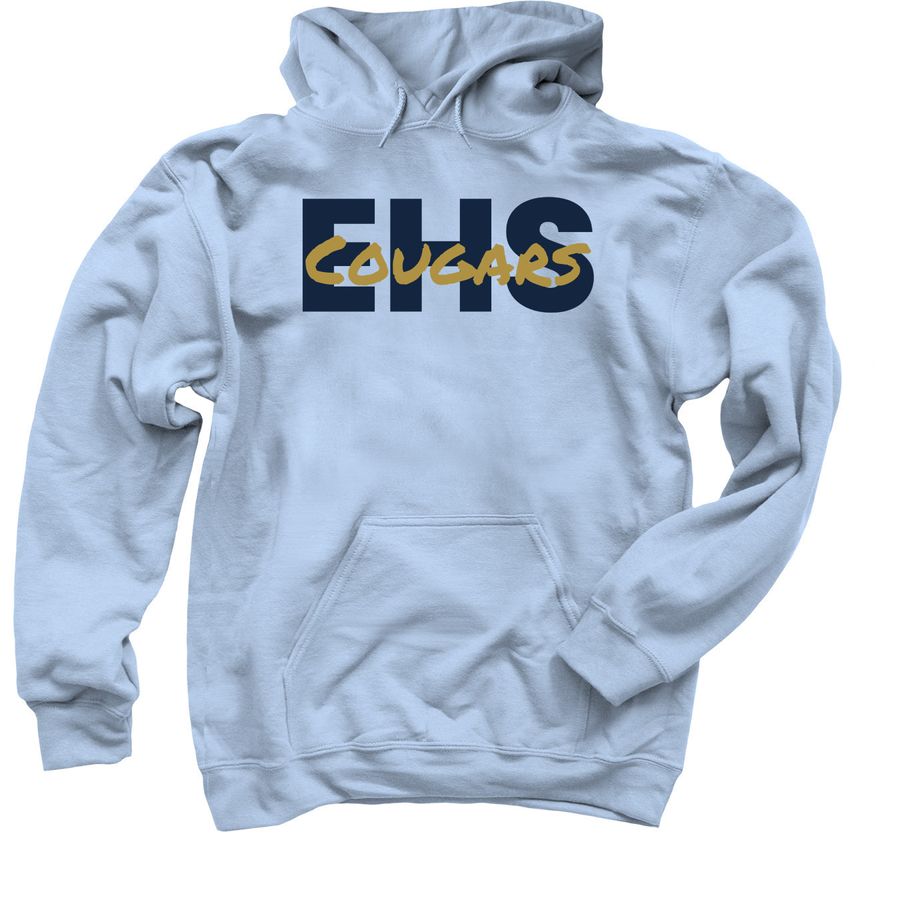 PTSA Statement on the Fine Arts
The Fine Arts are a critical part of elementary and secondary education.  The in-school instruction of Music, Dance, Theater, and Art are as crucial to a student's performance and well-being as core curriculum courses such as math, science, and language arts.  Peer-reviewed scientific studies reveal that students in schools with fine arts curricula demonstrate stronger social and emotional skills than their peers.  They show statistically significant increases in academic skills and decreases in disciplinary infractions. Students who are exposed to the Fine Arts tend to have greater compassion and empathy for their fellow students.  They are more likely to be engaged in their educational studies, and pursue college educations at a higher rate than their counterparts who do not receive Fine Arts educations.  
Recently, Performing Arts programs such as choir, band, orchestra, and theatre, in Jefferson County—and across the country—have been reduced or cut altogether due to budget shortfalls and low enrollment stemming from Covid.  These programs are vital to the success of our students, and will lead to poor social and academic outcomes for both our students and our district as a whole if they are not reinstated to full capacity. 
The Evergreen High School PTSA is dedicated to building a positive school culture and creating opportunities for students to build the skills they need to meet the social and academic challenges of high school.  Ensuring student exposure and access to the Fine Arts is critical to our mission. As such, we strongly support the inclusion of the Fine Arts as part of the core curriculum for public school students, and urge our schools to maintain Performing Arts programs regardless of enrollment numbers.  We encourage schools to work with their Performing Arts educators, and with one another, to build enrollment in the Performing Arts and make them into the vital and thriving programs they once were.  We urge Jefferson County Public Schools to properly fund all Fine Arts programs at all grade levels to keep administrators from having to make the difficult decisions to cut Performing Arts classes or programs.  And we ask that the Jefferson County Public Schools consider adding a Fine Arts credit as a requirement for graduation.  To further this goal, we ask Jefferson County Public Schools to make the expansion of Fine Arts programs across our district an integral part of its Strategic Plan.  By promoting student engagement in the Fine Arts, we will demonstrate our commitment to the social and academic success of all Jeffco students.  
PTSA Board
Our 2021-22 Board is on its way out, and our new Board will officially be taking over starting in July.  Our new board is:
President: Tricia Wales
First Vice President: Megan Curtiss
VP Membership: Jayne McGarry
Secretary: Carole Callaghan
Treasurer: Cindy Mazeika
If you see any of them, or any of our current board around, please thank them for their service!   
Volunteer
While joining PTSA is as easy as paying your membership dues online or in person, you can also choose to volunteer!  We have several volunteer opportunities throughout the year that will give you the chance to meet new people, and get involved in the EHS community.  If you are interested in volunteering with the PTSA, please contact Carole Callaghan at [email protected]  We are currently looking for members to serve on next year's board.  If you are interested, please attend the meeting next week to learn more!
Thank you to our community sponsors!
PTSA could not do all that we do without the generous support of our community.  We would like to thank the following community sponsors for their donations to our organization:
Chick-fil-A
Dr. Jundt, Evergreen Oral and Maxillofacial Surgery
Dr. P. Jenny Foster, Foster Family Dental
Safeway
Walmart
Smiling Moose Deli
Qdoba
Jimmy Johns
Starbucks
Thank you to our Board & Committee Chairs!
Officers 
President: Carole Callaghan
First Vice President: Megan Curtiss
VP Membership: Christina Seaman
Treasurer: Crystal Mancini
Secretary: Jayne McGarry
Committee Chairs
Chair Senior Activities: Amy Ikelheimer and Betsy Semmens
Chair Teacher Appreciation: Tricia Wales
Foundation Liaison: Theresa Howell
Principal EHS: Brandon Brekke